Just like this year's basketball tournament, our Tolkien bracket has been full of drama!  Frodo and Eowyn went into overtime, with a special run-off tie-breaker vote after a 50/50 split last week.  Frodo squeaked by with a win with ~58% of the vote.  Every vote counts, so make sure you support your favorites in this week's Elite Eight Showdown and share with your friends!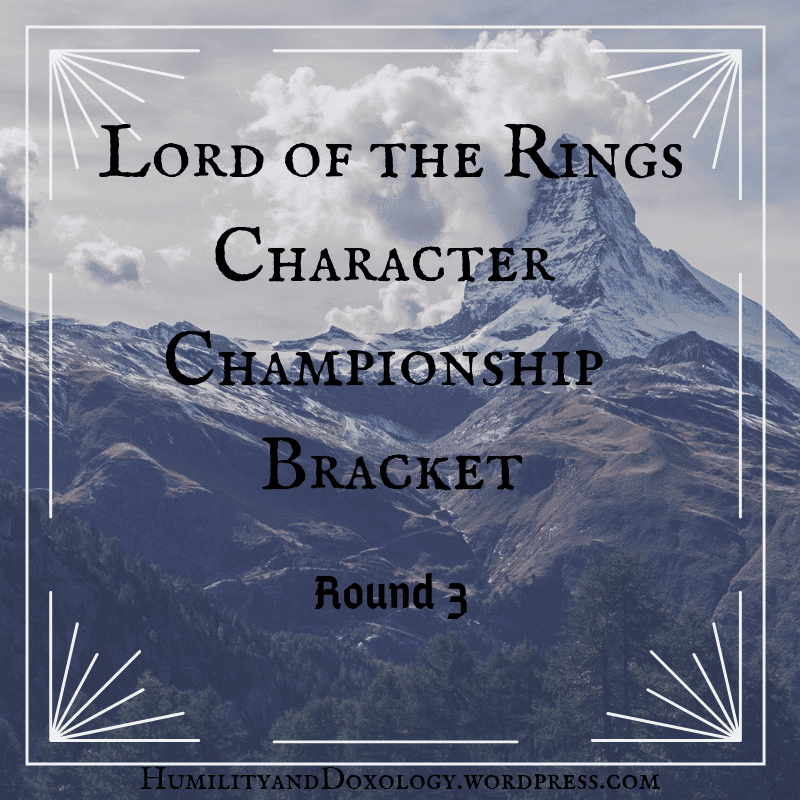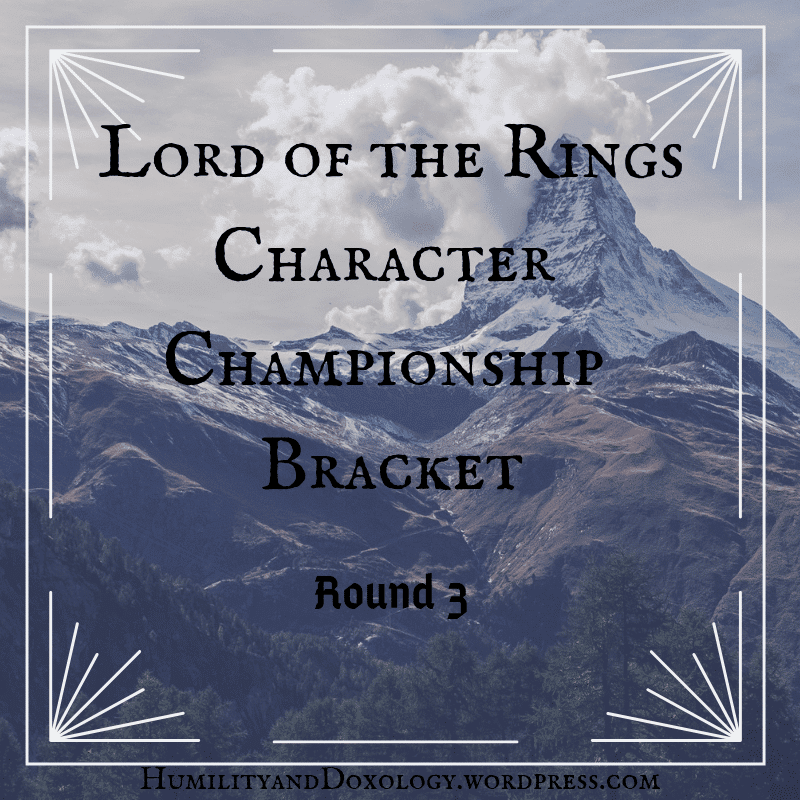 [polldaddy poll=10283752][polldaddy poll=10283753][polldaddy poll=10283755][polldaddy poll=10283780]
Join the conversation by signing up for my email list or following Humility and Doxology on Instagram and Facebook.