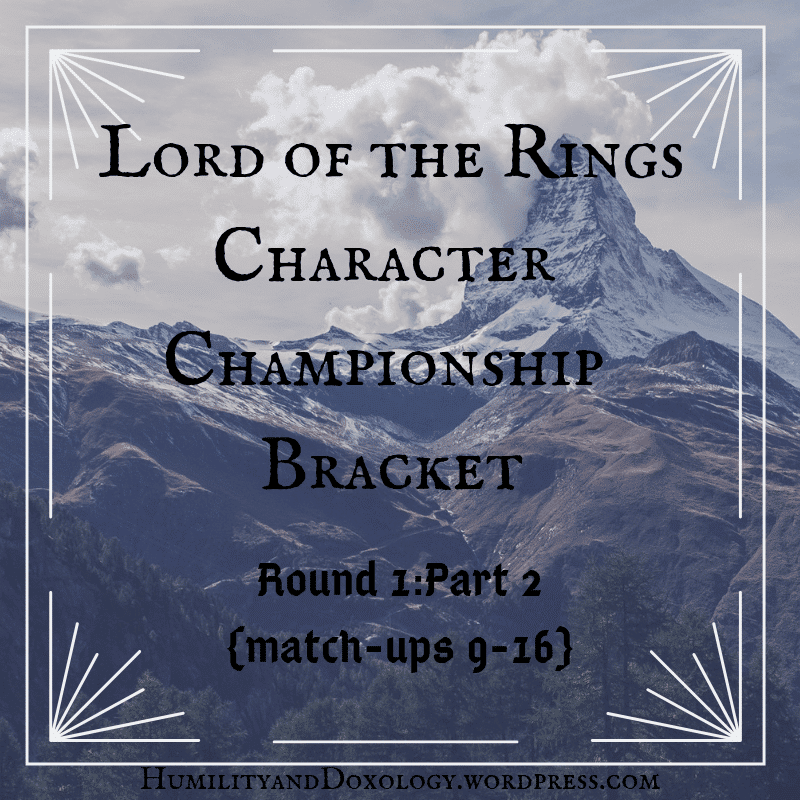 Our Round 1, Part 1 winners are moving to the next round!  Congratulations to Sam, Theoden, Boromir, Aragorn, Bilbo, Eomer, Legolas, and Faramir.
But before we can witness such epic upcoming match-ups as that between Faramir and Legolas, we need to vote on round 1, part 2!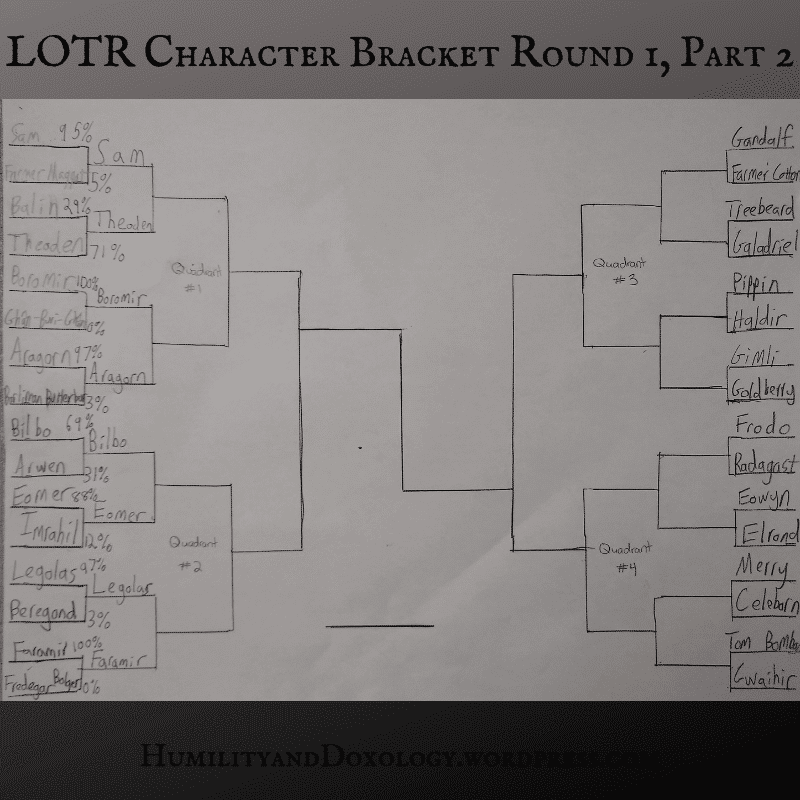 Moving to the right side of our bracket, we have face-offs between such fan favorites as Treebeard and Galadriel, Eowyn and Elrond!  Who will move on to Round 2 next week?  You get to decide!  Cast your votes in the polls below, and share with your friends.
Make sure you're following Humility and Doxology on Facebook for our weekly live bracket breakdown videos!  Here is this week's video:
[polldaddy poll=10268845][polldaddy poll=10268852][polldaddy poll=10268854][polldaddy poll=10268858][polldaddy poll=10268859][polldaddy poll=10268860][polldaddy poll=10268861][polldaddy poll=10268862]
Character Key Quotes, selected by Joshua
Join the conversation by signing up for my email list or following Humility and Doxology on Instagram and Facebook.