BREAKING NEWS: We had a tie this week!  Frodo and Eowyn are moving into overtime.  Vote here (April 1 only)!
Round 1 in the Lord of the Rings Championship Bracket is complete.  Respectfully, Joshua, I believe that first round was rather easy, the Arwen controversy notwithstanding.  😉 Round 2 and on?  We might have some tears…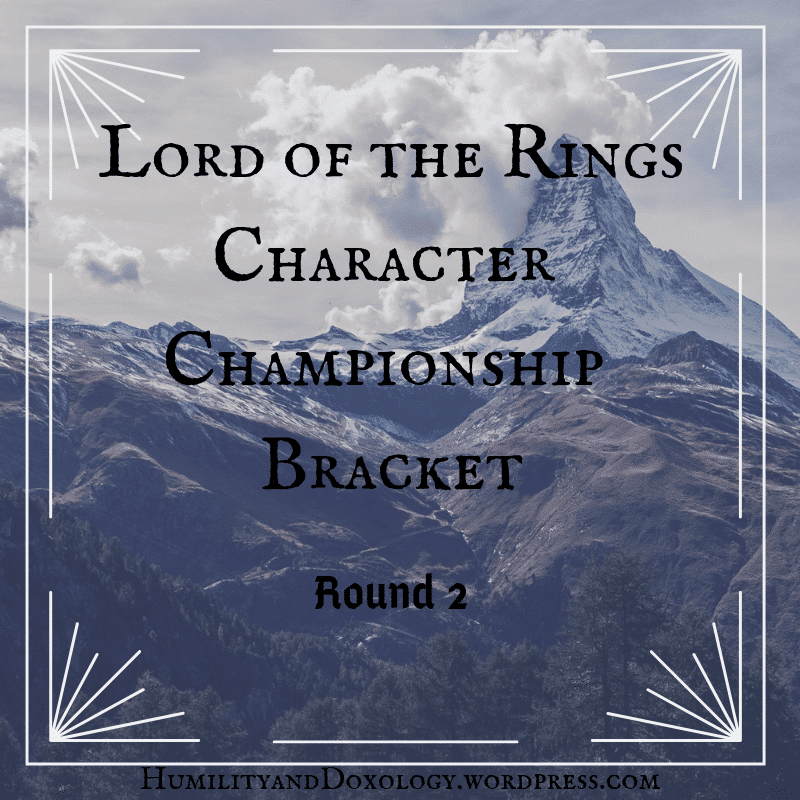 You can find find Round 1, Part 1 here.  Round 1, Part 2 is here along with the character quote printable!
Who will move on to Round 3 next week?  You get to decide!  Cast your votes in the polls below, and share with your friends.
Make sure you're following Humility and Doxology on Facebook for our weekly live bracket breakdown videos!
This week's video:
[polldaddy poll=10274846][polldaddy poll=10275867][polldaddy poll=10274848][polldaddy poll=10274849][polldaddy poll=10274851][polldaddy poll=10274852][polldaddy poll=10274853][polldaddy poll=10274854]
Join the conversation by signing up for my email list or following Humility and Doxology on Instagram and Facebook.