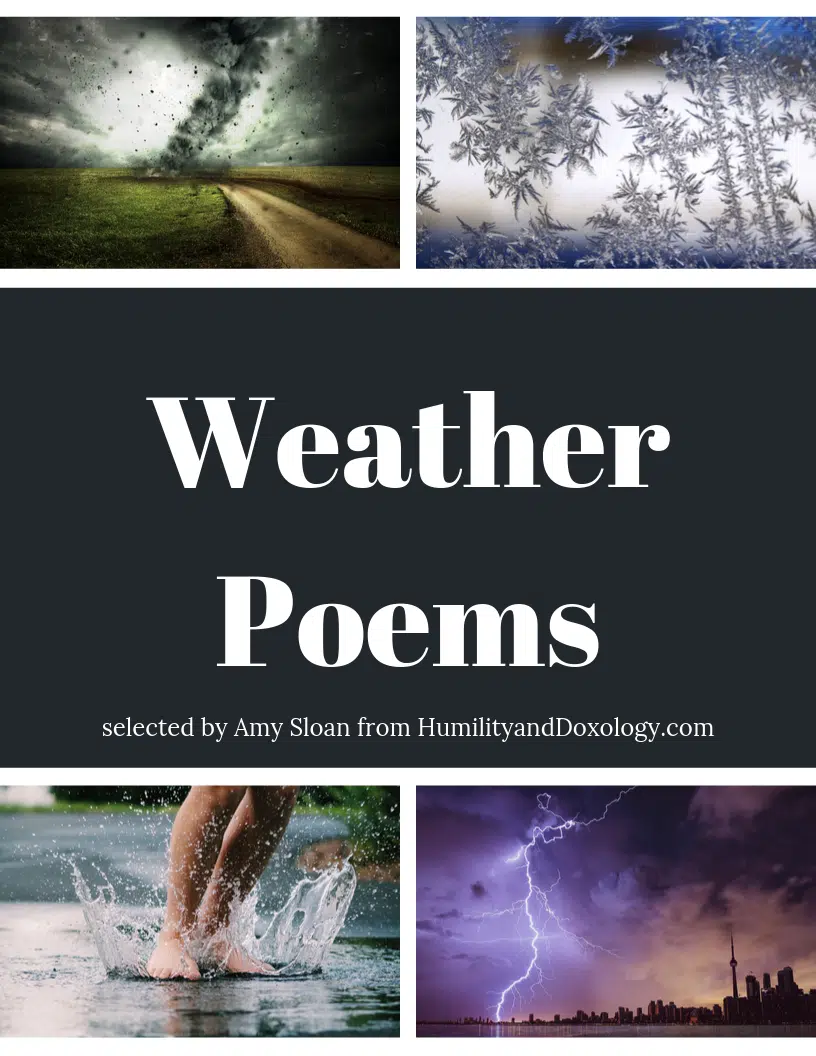 Coordinate your poetry study with your science explorations! Enjoy these 11 weather-themed poems during Morning Time, read-aloud, or nature study.
I've curated 11 poems you can enjoy alongside your science studies! Print them out and recite them together, or read them aloud to your children while you're drawing pictures of your favorite types of weather.
For a complete guide to a textbook-free approach to learning about the weather, check out my free guide.