Homeschool planning doesn't have to be scary.
You can blend flexibility and a well-ordered day!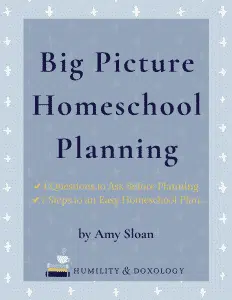 This homeschool planning ebook will help you ask the right big-picture questions to set your long-term homeschool goals and will give you 7 simple steps to craft a peaceful, orderly homeschool plan.
Grab your FREE Homeschool Planning Guide Ebook HERE.