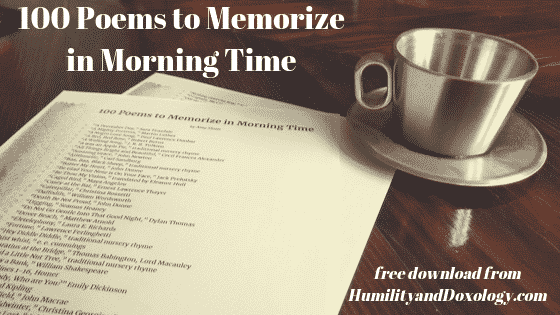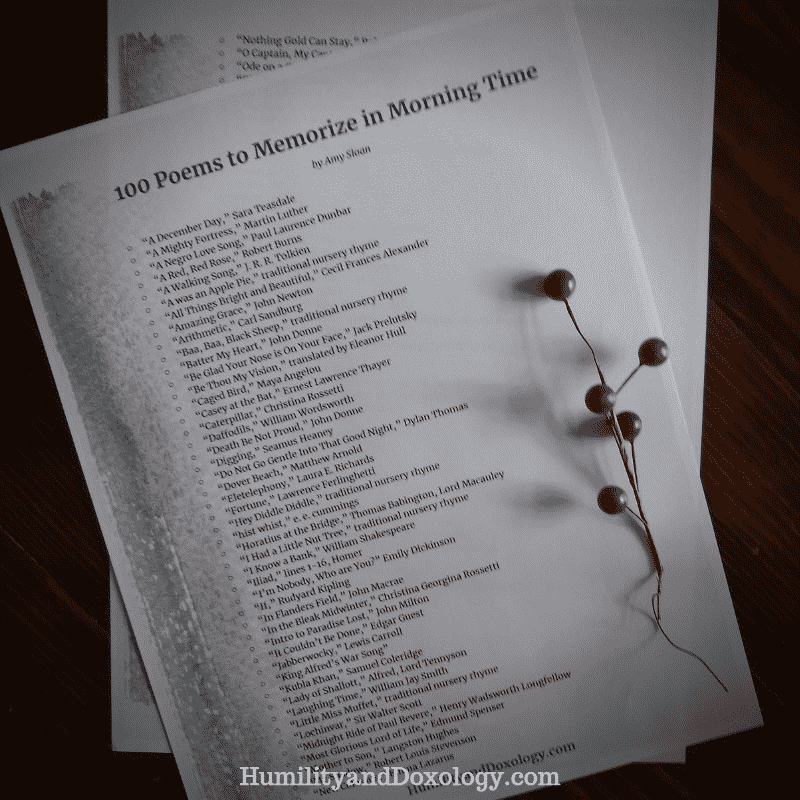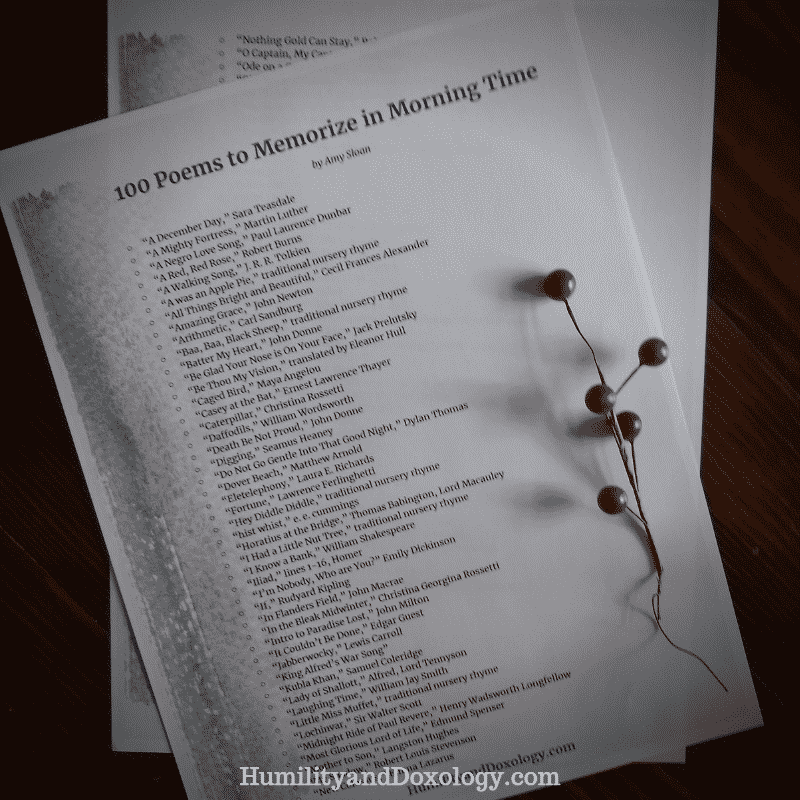 Can't decide what poems to memorize in Morning Time?
Start with this fabulous list of 100 poems sure to delight all ages!
100 Poems to Enjoy!
Customize your Morning Time!
Want to make choosing your poetry memory work for Morning Time hassle-free? Download this printable 100 Poems checklist for free today!