Wondering how to teach art in your homeschool? Give chalk pastels a try!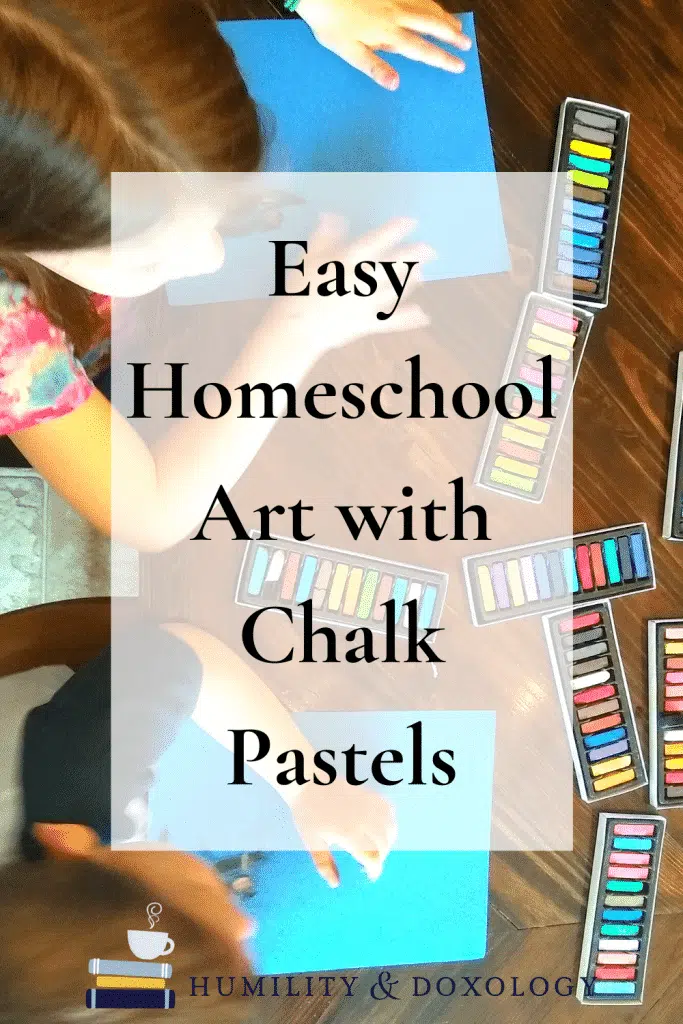 This post contains affiliate links. I received a product for free. All opinions are honest and my own; I was not required to write a positive review. Please see disclaimer.
I've never thought of myself as an artist. In fact, previously I would have described myself as definitely NOT artistic or creative. But as a homeschool mom, I knew I wanted something different for my own kids. I desperately wanted to include art in our homeschool, but I just didn't know where to start or how to teach something that was so outside my comfort zone.
The online art tutorials at ChalkPastel.com were just what we needed.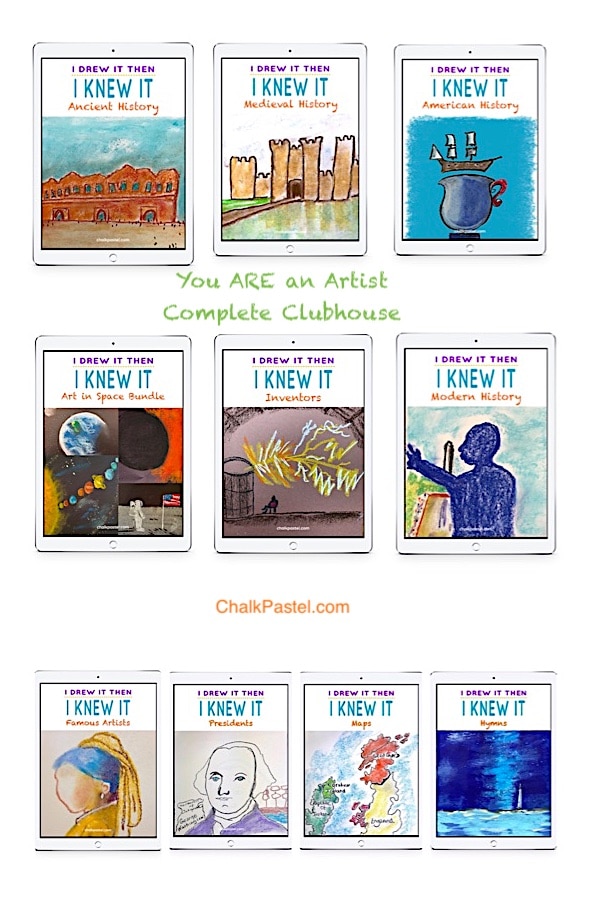 Lucia "Nana" Hames provides easy-to-follow, online video art tutorials for every age and ability in the You ARE an Artist Clubhouse. It's amazing to see the beautiful paintings we are able to create as we follow her instructions!
You Are an Artist Clubhouse Membership includes:
Access to art lessons for the entire family for one, low price
Mixing and matching art lessons to match your schedule and your studies
Daily art prompts and links to over 560+ archived lessons
A special membership community
Early access to new art lessons
Member-exclusive bonuses
Master Classes
But what I love most about Nana's inspiring art tutorials? She is always telling us, "You ARE an artist." And you know what? I'm starting to believe her! And so are my children. ❤
Would homeschool art with Chalk Pastels be a good fit for your family?
Here are a few things to consider:
Simple, affordable art supplies
Many homeschool families have limited budgets and limited space for storing art supplies. All you need to paint with chalk pastels is plain paper (we sometimes use white printer paper and sometimes use construction paper) and a basic set of pastels. I went ahead and purchased a couple sets of pastels so that my 5 children were able to paint at the same time. Even so, all of our pastels fit inside one small, plastic bin in the cabinet.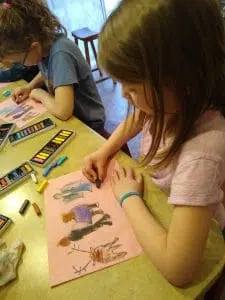 Clean-up is easy, too. Chalk pastels wash out of clothes, and easily come off fingers with baby wipes or soap and water. I'm not a big fan of messy crafts, so I love how easy it is to clean up after a chalk pastel art lesson!
Multi-age lessons
While some lessons may be more specifically geared towards preschoolers or more advanced artists, most of the chalk pastel lessons are accessible for all ages. It's so fun to have something everyone in the family can enjoy together, from tot to teen!
I'm always surprised by how much even my younger children are able to accomplish. I've learned not to tell them that one of Nana's tutorials looks "too hard" for them!
Because chalk pastels are fun for all ages, you could try regularly including them in your Morning Time routine. In our family we often take a more spontaneous approach. When we are in the mood for art, we do several lessons in a row!
Integrating art with other homeschool subjects
The library of Chalk Pastel art tutorials is truly massive. You can find fan favorites like Star Wars, Frozen, and Harry Potter themed art projects. But there are also many art lessons available that correspond with your homeschool history, science, and geography lessons.
Nana knows that drawing is a way to solidify brain connections and help students remember what they've learned. Incorporating chalk pastels art lessons in your homeschool makes learning fun!
If you're looking for simple, inspiring, multi-age homeschool art lessons, give ChalkPastel.com a try! You just might discover that You ARE an Artist!