Charlotte Mason homeschoolers are probably already familiar with the term "Mother Culture." But the principle of "let the mother go out to play" has value for all homeschooling moms! Laura McKinney Adams brings a special guest post and audioblog to us exploring this idea and giving practical examples of how to apply this principle in our daily lives as homeschool mamas. Prefer to listen? Check out the podcast episode on Homeschool Conversations with Humility and Doxology! Prefer to read? Then just keep scrolling…
{This post contains paid links. Please see disclaimer.}
Mother Culture
by Laura McKinney Adams
Charlotte Mason, a 19th century British educator, said,
"If mothers could learn to do for themselves what they do for their children when these are overdone, we should have happier households. Let the mother go out to play!"
As homeschooling mothers, we put so much thought and time and effort into our children's education and development. This is good and right. However, it can become all-consuming.
While I'm not a Charlotte Mason purist, she did have some excellent ideas. I learned just how valuable the idea of mother culture was when my third child was a baby. But before I tell you that story, I need to paint a picture for you of my youth.
I started singing in front of people when I was two years old. My father led the music at our church and my mother played the piano. There was no nursery during the early service, so I usually stayed with my mother near the piano. Occasionally I would toddle across the platform to my father, who would pick me up with one arm and keep time with the other.
As I grew older, I sang in choirs, danced, and played the piano, but I found my true passion when I began participating in youth theatre. I loved everything about stage productions. I loved the excitement of the crowd when the curtain rose. I loved hearing the orchestra's music build into a crescendo. And I loved being blinded by the lights and being lost in a story, and inviting the audience to be lost in that story with me. For a time, I spent my summers performing in professional productions.
After ten years of theatre, I ultimately decided on another career path, but singing was a huge part of my life for many, many years.
Due to a series of not so fun events, my much younger sister stayed with me for a week in the fall of 2020. At the time, she was twelve years old.
To put it mildly, nobody was at their best in the fall of 2020. To spark joy, I returned to the thing that had comforted me so often in my life: singing. By the time my sister came to visit, I had developed a Spotify playlist of songs that I sang with my children…almost every evening during my baby's crankiest hours.
And so one evening during my sister's visit, I frolicked about the living room, dancing with my 4 and 2 year old sons, bouncing my baby daughter on my hip, and belting songs from Broadway musicals.
My sister found my antics endlessly amusing.
"Laura!" she giggled. "You're so fun! I didn't know you could sing!"
Her revelation hit me like a sucker punch to the gut.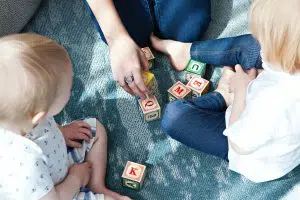 "You didn't know I could SING?" I sputtered. She might as well have told me that she didn't know that I knew how to breathe.
After taking a moment to gather my wits, I told her of course I could sing. Didn't she remember my musical theatre performances? Didn't she remember all of the choirs?
How did my own sister not know that I could sing?
She didn't know, because I went away to college when she was 4 years old. Since then, I had focused my energy first on finishing my bachelor's degree, and then on marriage and motherhood. I had focused on…precious little else.
And with a jolt, I realized that I needed to get back in touch with the things that brought me joy. In the months following the incident, I worked towards reclaiming parts of my personality. Some of my passions sat safely in a china cabinet, waiting to be taken out for the right occasion, but some of them became a dash of spice in my daily routines.
Let's return to Charlotte Mason.
I shared a quote from her in the beginning, but I will share another with you now.
Regarding mothers, Charlotte Mason wrote,
"Then it is that she gets overdone. Then it is that she wears herself out. Then it is that, in her efforts to be ideal wife, mother, and mistress, she forgets that she is herself. Then it is, in fact, that she stops growing. There is no sadder sight in life than a mother, who has so used herself up in her children's childhood, that she has nothing to give them in their youth."
Ouch! I certainly resembled that remark. But I knew that Miss Mason was right…I had gotten a bit lost somewhere underneath the pile of laundry and the sink of dishes.
While implementing things I love looks differently than it did when I was single and childless, I've found that I am a better mother when I pursue truth, goodness, and beauty for myself – as well as for my children.
Many of us say we want our children to be lifelong learners. But how can we expect them to become lifelong learners if we don't model curiosity ourselves? They are still in school and I am not, but I can still learn new things. And further, being a beginner at something is humbling for me and helps me be more compassionate towards my children when they begin something new!
If you battle perfectionism, as I do, trying something new builds character. It gives you the opportunity to fail at something, to pick yourself back up, to try again, and to realize that the entire experience didn't kill you. Learning to fail is an important life skill.
When I began my mother culture journey, my children were 4, 2, and 5 months old.
Charlotte Mason wrote,
"Do not let the endless succession of small things crowd great ideals out of sight and out of mind."
You may laugh, but I actually have this quote on a t-shirt…and I wear it often!
When we have all very young children, it does indeed feel like an endless succession of small things. We feed, change, wipe, clean, prepare meals, sweep up Cheerios, teach proper behavior, and instruct on the proper usage of toilets. And then we get a few precious hours of sleep and then we get up and then we do it all over again.
It is good, honest work. And moms get tired. Both of these things can be true.
Homeschooling is beautiful and joyous. Yet it can also become a weight too heavy to bear if we do not partake of necessary refreshment.
So practically, how do we implement mother culture?
Consider what is refreshing to you. What is refreshing to one person might not be to another.
I love music, so I play hymns on the piano. I teach them to my children, but that part is not mother culture. Playing them to worship God and to enjoy His gift of music feeds my soul, and definitely is mother culture.
I also read on my Kindle Paperwhite for 10-15 minutes before I go to sleep each night. It helps me to unwind and feeds my brain. I am particularly fond of the entire Anne of Green Gables series by L.M. Montgomery, especially Anne of Ingleside. In Anne of Ingleside, Anne has grown up, married, and had several children.
While many works of fiction include a mother figure, few of those mother figures are fully developed and dynamic characters. In Anne of Ingleside, Anne is still very much herself as she walks through motherhood. She juggles responsibilities, teaches her children how to behave, and still knows the names of every type of flora and fauna on her property. She views this as dignified work.
"Dear God, help him and help the mother," prays Anne. "…help all mothers everywhere. We need so much help, with the little sensitive, loving hearts and minds that look to us for guidance and love and understanding."
I find Anne's prayer quite relatable to my own life, and maybe you do too. Nurturing little souls is a weighty responsibility.
L.M. Montgomery writes in another part of Anne of Ingleside,
"They would be coming to her with their little joys and sorrows, their budding hopes, their new fears, their little problems that seemed so big to them and their little heartbreaks that seemed so bitter. She would hold all the threads of the Ingleside life in her hands again to weave into a tapestry of beauty."
Anne is fictional, of course, but reading a depiction of a dedicated, and also fully human, mother really filled my cup.
Not everyone is a huge reader, but mother culture takes many forms. Consider what is most feasible for you. Practicing mother culture does not need to be elaborate or expensive! Before we discuss alternative forms of mother culture, I first want to discuss the concept of wonder and why we should pursue it.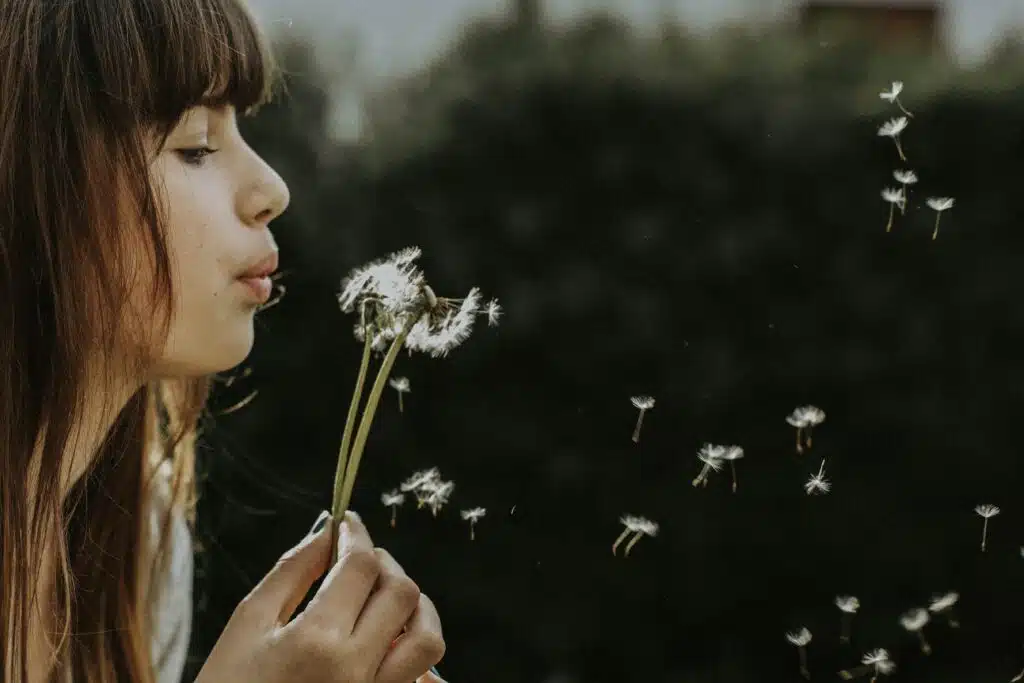 The pursuit of wonder
Socrates wrote that, "Wonder is the beginning of wisdom." Socrates was not a Christian, but I would contend that wonder also brings us closer to God.
Psalm 8:3-5 says "When I consider your heavens, the work of your fingers, the moon and the stars, which you have ordained, what is man that you are mindful of him? And the son of man that you visit him? For you have made him a little lower than the angels, and you have crowned him with glory and honor."
Wonder helps us to realize that we are tiny in the grand scheme of the universe, and that there is more to life than ourselves and our own troubles. Wonder aids us in getting outside of the tunnel vision of thinking only about chores and mundane tasks and about how tired we are.
Simple ways to incorporate beauty into your day
With that being said, here are some simple ways to incorporate beauty, or mother culture, into your day.
Exploring and enjoying God's creation is an excellent expression of mother culture. Some moms love a good hike or even just basking in the sunshine in their own backyards. You could bring your morning coffee out to your porch or patio and enjoy the birds chirping and the chill of the morning. Even just five or ten minutes of that is refreshing.
On the topic of hot beverages, I must drop in a recommendation for Bigelow Vanilla Chai Tea. You can purchase it at Walmart and it is exquisite, by far my favorite tea.
I enjoy making playlists of beautiful music and playing them when I have some quiet. Sometimes they tie in with what my children are learning in their composer study, and sometimes they are just pieces that I happen to like. At Christmas, I like to listen to Handel's Messiah.
Maybe you garden, either in a traditional outdoor garden or by taking care of houseplants. God has given us his world to enjoy, and cultivating it, even on a small scale, can be quite restorative. If that is your strength, celebrate the gift of being a sub-creator!
Some moms love the beauty of flowers, and enjoy having a fresh bouquet on their kitchen tables. Pink calla lilies grow in the flower bed beside my house. The previous owners of the house planted them, so I can't take any credit for them. All the same, I cut a few and put them in a vase on my kitchen table once a year. It really brightens the place up. Store bought flowers are also fun!
Some women love decorating their homes. They enjoy the thrill of the hunt for the perfect item at the thrift store. I personally do not have an eye for design or aesthetics, but many ladies are excellent at that and find it fun. This too, is a form of sub-creation.
Other women bake delicious breads or other baked goods. My friend Jessica makes beautiful loaves of sourdough bread with designs scored into the tops. Her loaves of bread are works of art, and she finds the act of kneading the dough relaxing.
A skein of yarn provides hours of entertainment. Knitting and crocheting are soothing handicrafts once you get the hang of them. I have found that crocheting is a bit easier when you have all young children and are liable to be interrupted. It's more difficult to stop in the middle of a row while knitting. There are many free tutorials for beginners available on YouTube.
Whatever it is for you, find something in your life that evokes restoration and wonder.
So read books, and not only parenting and homeschooling books! Find some fun books as well. Pick up a crochet hook. Play some music. These things feed the soul, and your soul needs nourishment.
I am deeply devoted to my children. And I also loved watching Hamilton on Disney+ with my husband, and I relished reading Jane Eyre, and the piece of Anne of Green Gables fan art in my daughter's room brings me joy.
Perhaps someday I'll carve "palaces out of paragraphs" like Lin-Manuel Miranda's Hamilton. For now, I'll try to pursue wonder and wisdom.
Find more Charlotte Mason Homeschooling resources here.
Find more Classical Education Homeschooling resources here.
Laura McKinney Adams is a wife and mother to three and the author of the ebook How to Homeschool Preschool. She holds a bachelor's degree from Liberty University. While at Liberty, she met her husband, who is a fellow homeschool graduate. She writes about classical education, lifelong learning for moms, and homeschooling the early years at lauramckinneyadams.com.