Morningtime Memory Work Fall 2018
Our Morning Gathering- background and the why!
Thanksgiving Morning Time Plans and Resource Pack
Memory Work Resource Pack: Ecumenical Creeds
(This post contains affiliate links. Please see disclaimer.)
Memory Loop and Learning Loop Resources for Morningtime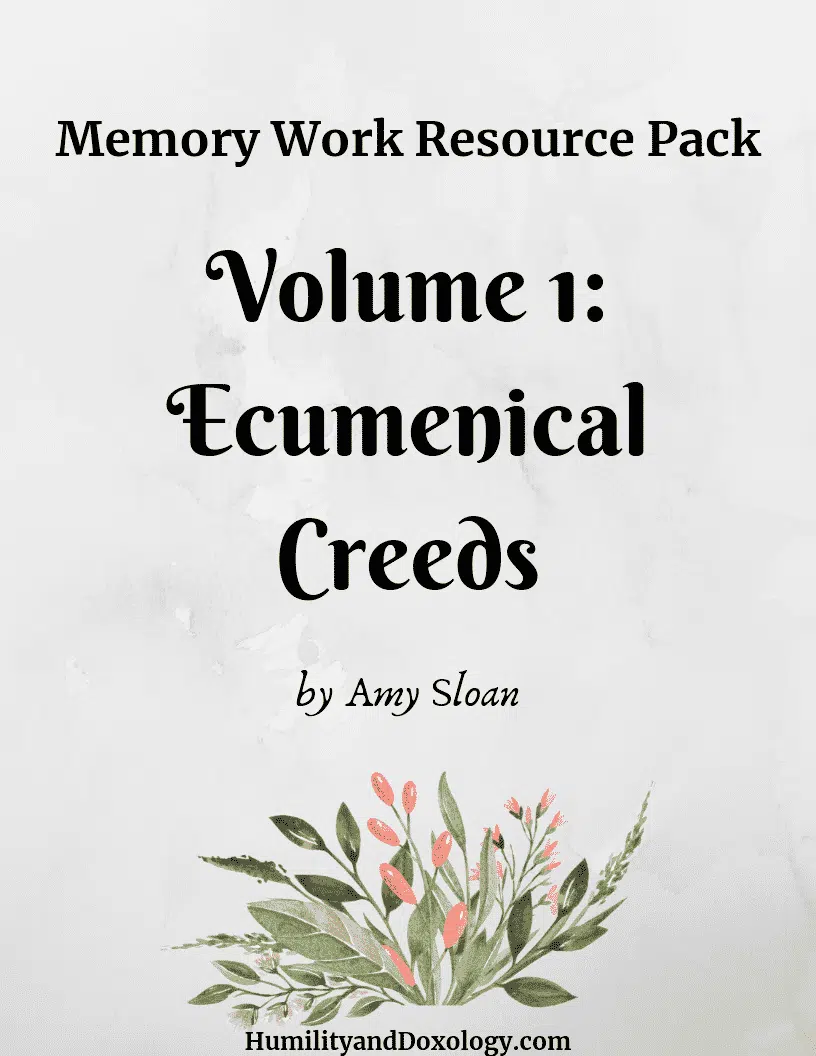 Biblegateway: Multiple Bible translations. Great resource for Bible memory without having to type out long passages
Outline of the Constitution that I used to create our memory sheet
I'd like a better one…suggestions, anyone?
Update: I found this silly song on Youtube, and we've been watching it together when we get to the States and Capitals day on our loop. I like it because it is also linking the States/Capitals with their place visually on the map!
Our morningtime plan for 2018-2019 (I hold up a version of this in the video below)
SQUILT: Super Quiet UnInterrupted Listening Time, a gentle way to introduce musical history and theory to your children!
Hallelujah: A Journey through Advent with Handel's Messiah
Morning Time resources from people who know more than I do
Our Real-Life Morning Time Demo
Watch a video recording of an actual day-in-the-life morning time at our house here!